Beta Spain will bring to television 'Sole Survivor', a phenomenon born in TikTok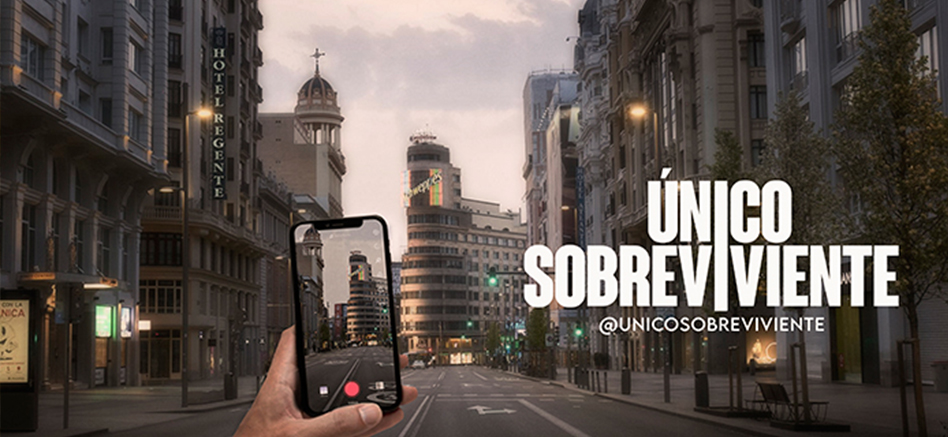 Beta Spain will bring to television 'Sole Survivor', a phenomenon born in TikTok
Beta Spain, the Spanish subsidiary of the German distributor and producer Beta Film, led by Javier Pérez de Silva and Christian Gockel, will bring 'Sole Survivor' to television, a phenomenon born in a TikTok profile.
According to the producer, who also works on the series 'Gallos', with 'Sole Survivor', "Beta Spain is once again committed to originality and innovation." The phenomenon is an original TikTok profile that tells "the unique, unexpected, impossible, exciting and epic story of a young man who wakes up in a hospital alone in the world and believes that it is 2027, as digital clocks and gadgets e-mails indicate that date.
Thanks to being able to communicate through the Internet with people of the present in 2021, he discovers that he is also in 2021, but in a parallel reality. It is then that he begins the plot to discover how he got there, why, what his mission is and how he can return to the present thanks to the help of his followers.
As Beta Spain comments in a press release, "this incredible story of mystery, adventure and science fiction has attracted worldwide attention due to the aesthetics of its videos, in which people or animals do not appear, giving the story enormous truthfulness. » Beta Spain is already immersed in the development, adaptation and sale as a television series of 'Unique Survivor'.
A viral phenomenon
The 'Sole Survivor' account has more than three million followers and more than 600 million views between TikTok and Instagram. According to the production company, the penetration of the story is especially massive in countries such as Mexico, Brazil and Spain.