Five Most Unknown Tourist Attractions in Sri Lanka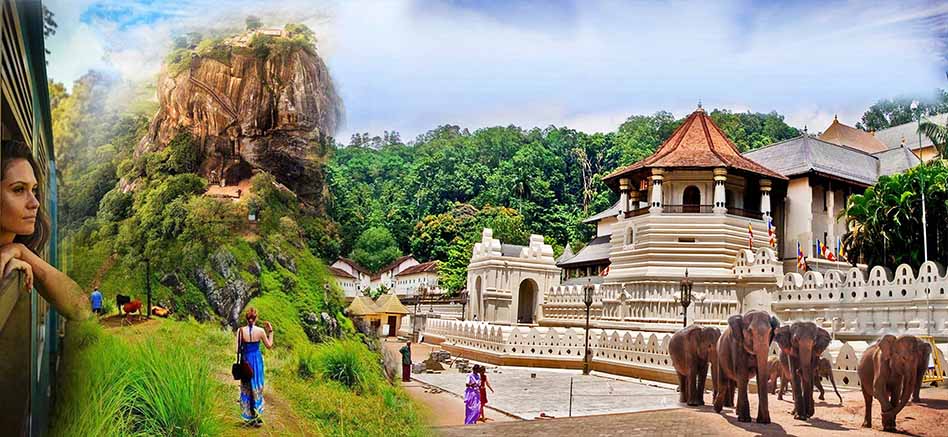 Five Most Unknown Tourist Attractions in Sri Lanka
Did you know that Sri Lanka is one of the most popular tourist destinations in the world for its beautiful beaches, picturesque upcountry mountains, elephants, etc. Today we bring you five such tourist attractions.
Ampitiya National Church
Located just a few kilometers from Kandy, Ampitiya National Church has a mysterious silence that is second only to isolated churches scattered throughout Western Europe. Ampitiya Church is located on a small hilltop and is surrounded by churches surrounded by large lawns. There is a considerable fertile shrub around the hill and this place is easily accessible. As you walk along the footpath for a hidden trek to the top of the mountain you will see an amazing view of the city plateau.
Helgas Foley
If you want to see a strange place in the fullest sense of the word, you must visit this hotel. Dark corridors and skeletons hung down from the ceiling walls, the bathroom was full of ghosts and dwarf figures, and the man who decorated the hotel seemed to have an unusual taste. It is named after its owner, Helga de Silva Blow Perera. Amazing Helga Foley Hotel This place is worth a visit just a few minutes away from the city center for those who want to experience a truly fascinating but fresh freshness.
Boating in Weligama Lagoon
Surfing veterans and novelists are attracted to the Weligama beach where a large number of surfboards can be rented and beginners can get some training from these training schools. But away from all this, in the middle of a lagoon area near the bay of Weligama surrounded by many mangroves, it is a good place to paddle on the calm isolated water surface. Hubble boards and hulls heavier than a normal surfboard can be rented from any of these training schools. The only way to enter the lagoon is to walk a few meters below the railway bridge that meets Weligam Bay. No special training is required to push a hole. The only difficult part is maintaining balance. Once the board is balanced (this will take a maximum of a few minutes to get used to) the rest is very simple. This will give you a better environment if you want to be alone for a few hours in a comforting mental world without being disturbed by anything in the outside world.
Kasuarina Beach in Jaffna
This unheard of Casuarina beach is located on the island of Caritiv This is the longest beach anywhere in Sri Lanka. It belongs to the Jaffna Peninsula and is unusually surrounded by white beaches and exotic cashew trees. It is no exaggeration to say that this is one of the most beautiful beaches in Sri Lanka. With the end of the war in 2009, the number of tourists visiting Jaffna increased rapidly and now the focus is on the Kasuarina coast. This is a great place to camp and watch the night sky without having to worry about the hustle and bustle of the city and the lights. In addition, the road to the beach, which is full of acres of land, paddy fields and dried up lakes that tell of Sri Lanka's past before independence, is also a good place to walk.
Sinhagala in Sinharaja
There is no one who has not visited the Sinharaja forest at least once. But in the middle of this rainforest there is a beautiful place that not many people have heard of. Also known as the Lion Rock, the city of Galle and Matara can be seen on a clear day. Canopies can be seen from the tops of the hills to the foothills that surround the forest. It is disturbing to see a blanket of different heights stretching from eye to eye. This opinion alone is enough to eliminate the hassle of climbing a hill to the top.
Fortunately or unfortunately, here is a brief description of the most unheard of places and activities on this beautiful island. But this is just the beginning. We hope to cover many unknown tourist attractions in Sri Lanka and this is the first in a series of reports. We are ready to bring you the second stage. Also, don't forget to send us feedback with comments and suggestions on places you believe should be added to this list.