Has TV Derana YouTube channel been hacked?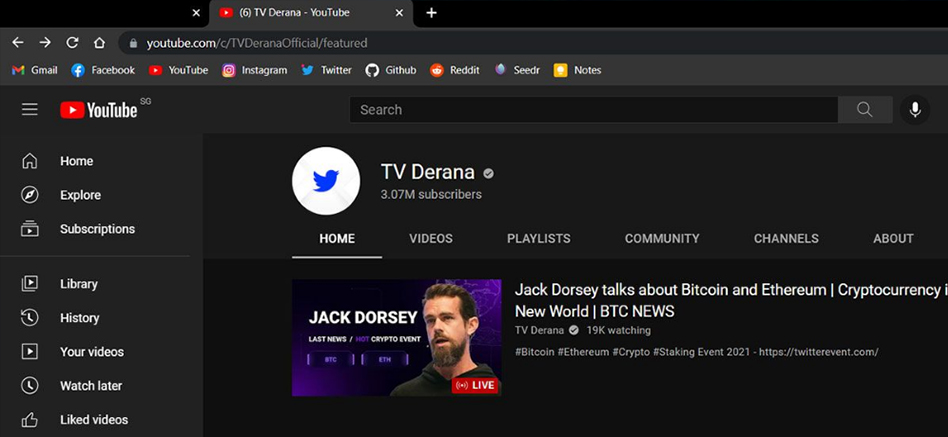 Has TV Derana YouTube channel been hacked?
The YouTube channel 'TV Derana', a YouTube channel owned by Derana, a popular TV channel in Sri Lanka, has been captured by an unidentified person this afternoon.
Derana chairman Dilith Jayaweera has confirmed this in a post on his official Facebook page.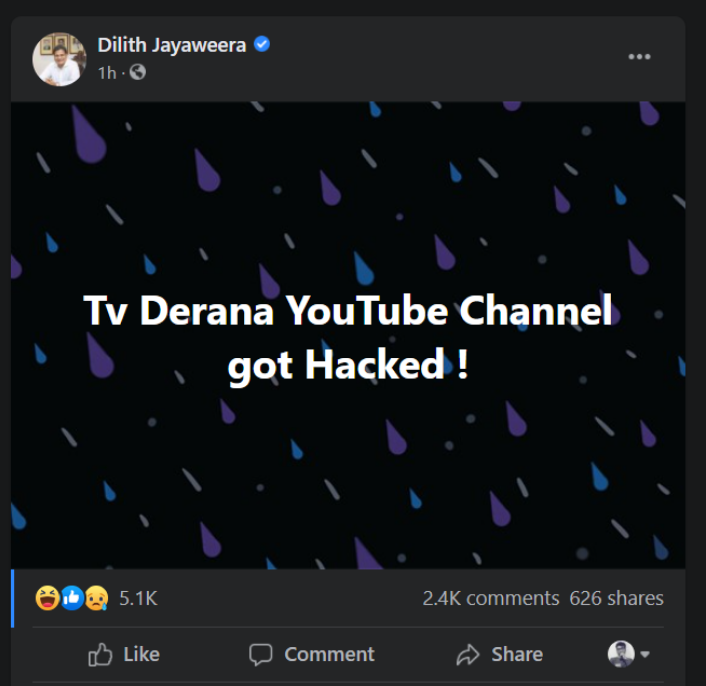 In addition, Sajeeva Dissanayake, a leading social media analyst in Greece, had posted a Facebook message confirming this as follows.
They have changed the logo and description of the channel and are broadcasting a live program about cryptocurrency on the channel to its 3 million viewers.
Currently, the TV channel "TV Derana" has been renamed as Crypto News and it is reported that Derana has teamed up with YouTube to restore the channel.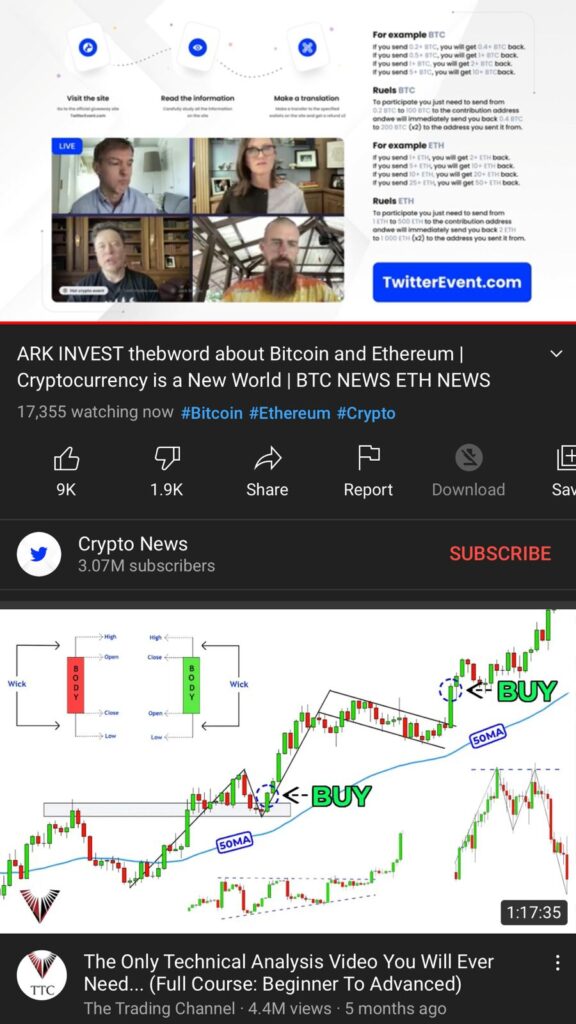 Also a fast spreading news was that this was done through a stream key. But there is no way to change the name of a YouTube channel with a stream key, and the news that spreads like that is false news.
August 30, 2021 – TVDerana team restores YouTube channel.