Kumari Ella Sri Lanka (Avissawella)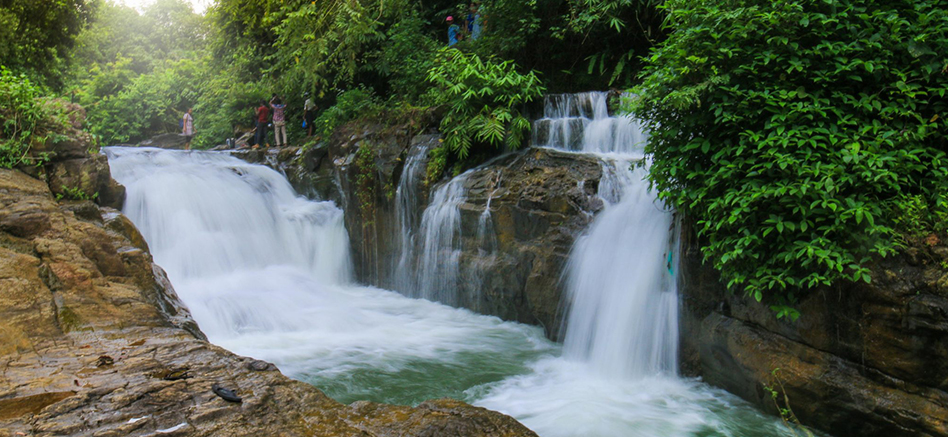 Kumari Ella Sri Lanka (Avissawella)
Kumari Falls is a 4 m (13 ft) waterfall located in Puwakpitiya, Avissawella. Travel time from Colombo is about an hour and a half. This is in Puwakpitiya town in Avissawella.
To reach the waterfall you have to travel along the Thummodara – Puwakpitiya road for about 2 km until you reach Hewahinna road. Turn right onto this road, which runs near a small shop, and walk another half kilometer until you pass a large boulder. The waterfall trail is about 50 meters to the left. After descending into a small canyon and a slight slope you will reach the waterfall.
About 50m from the Puwakpitiya railway station you will come across the Puwakpitiya Thummodara by road.
Location