Windows 10 May 2021 (21H1)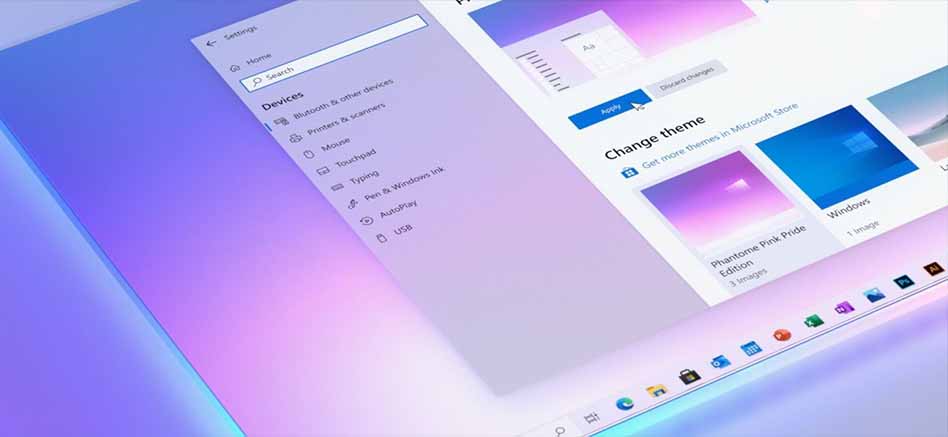 Windows 10 May 2021 (21H1)
The May 2021 edition of Windows 10 is also known as 21H1. This edition was released on May 18, 2021. Like the 20H2 update, this is a minor update that focuses on enhancing security and polishing. The big features originally planned for 21H1 have been delayed until the 21H2 update at the end of 2021.
How to install the 2021 May update on Windows 10?
The Windows 10 21H1 update will be installed automatically on your Windows 10 computer. However, you may have to wait a while. Microsoft is gradually bringing updates to different countries.
But if you want to get the update quickly, you can go to Microsoft's Download Windows 10 website and click the "Update now" button to activate the Microsoft Update tool.
Another small update for Windows 10
Microsoft has been releasing two major updates a year since Windows 10 was first released. In recent years, Microsoft has been releasing significant updates every six months. Also, Microsoft has released a big update with new features after a long time.
For example, the 2020 May update (20H1) is a bigger one. It was then released in October 2020 as a minor update (20H2.). However, Microsoft broke its pattern and introduced the smaller 20H2 update after the larger 21H1 update.
A big update can be expected in late 2021 with new features. It could be called 21H2 and it could probably be called the October 2021 update.
Less bug due to smaller updates
When it comes to Windows, small updates are not necessarily a bad thing. Because, these small updates are a smaller download so those extensions can be installed more quickly without a reboot process. They are focused on troubleshooting and improving security.
The developers of Windows 10 have taken this responsibility seriously. John Cable, Microsoft's Vice President of Program Management for Windows Services and Distribution, explained:
"Windows 10, 21H1 has a number of features that enhance security, remote access, and quality. We're optimized for this release. "
What's new in the 2021 May update for Windows 10?
There is almost nothing new in the 21H1 update for Windows 10. However, Windows still has important security patches and bug fixes.
Windows Hello Multicamera Support: When you have an external and internal Windows Hello camera on your computer, you can now set your external camera as the default camera.
Windows Defender Application Security Performance: Microsoft has accelerated WDAG, allowing administrators to run it in an isolated directory for security. Microsoft says opening documents should also be faster.
WMI Group Policy Performance: Microsoft has upgraded the Windows Management Tools (WMI) Group Policy Service (GPSVC) to "faster support remote service opportunities".
Microsoft's Windows Insider blog post has added a few more details about the enhanced special cases. It has been described as a quick installation that solves a few minor issues.
What happened to all the new features?
New features in the 21H2 update of Windows 10 will arrive in the next update of 2021.
You can see that all the features that were mentioned in the May 2021 update of Windows 10 have been delayed. There will be a lot of interesting changes coming to you through the 21H2 update in Windows 10.
The previously mentioned News & Interest feature was released yesterday through a patch update to version 21H2 of Windows 10, and the following screenshot was provided by the dark brother of the Android Workers team confirming it.