Subject field of psychology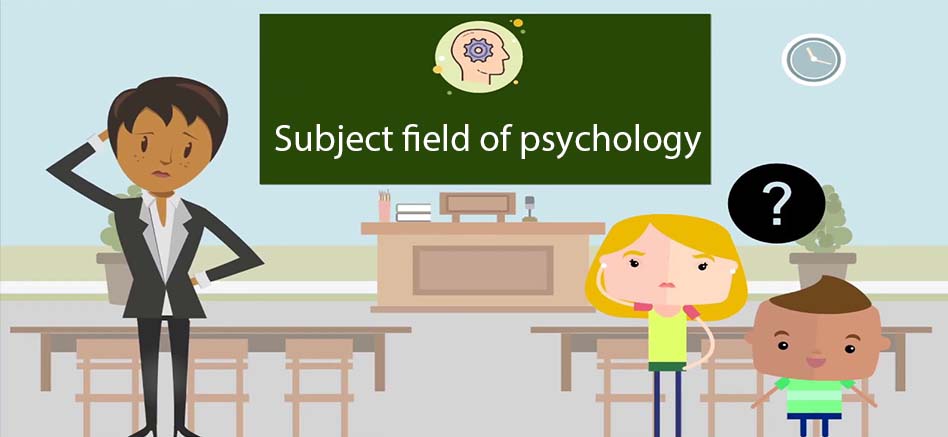 Subject field of psychology
A new revival in the field of psychology began in the 1950s. As more and more research is done and the field expands, the subject of psychology is evolving into different disciplines, new genres, and specialized fields. The broader field of psychology can be understood by considering the fields in which psychologists are currently practicing and its various variants. Each of these fields of psychology contains common principles and disciplines, and each field is further developed. Therefore, students studying educational psychology also need to have an overview of the development of other areas of the field of psychology.
The breadth of psychology can be understood by considering the different professions in which psychologists currently work and the different areas of employment in which they work.
Fields of psychology with individuals and working for them
Psychology for the mentally ill
Rehabilitation Psychology
Fields of psychology with and working with institutions
Occupational Industrial Psychology
Psychology for Public Service
Fields of Social Development and Social Psychology
Personality and social psychology
Psychology of social issues
Laboratories and fields of standard psychology
Psychology of assessment and measurement
Physiology Comparative Psychology
Behavioral and experimental psychology
Other Special Common Areas
Psychology of religious beliefs
Philosophical Psychology (Hyper Psychology)
An overview of the various psychological subjects mentioned above can be obtained from an overview of each of these psychological subjects.
Clinical and guiding psychology
The field deals with the identification and treatment of individuals' emotional and behavioral problems, the use of psychological principles for mental illness, juvenile delinquency, drug addiction, depression, marriage and family problems, and other common imitation problems. .
Clinical psychologists work in psychiatric hospitals, juvenile laboratories, mental health clinics, prisons, schools and universities, and in the care of mentally ill children as well as privately.
Counseling psychologists play a role similar to that of clinical psychologists. Clinical psychologists work to prevent minor mental disorders that are less severe than those considered by yin. Among their roles are to provide academic and professional counseling services, especially to university and university students, and to help them adapt to the problems of socialization. About 55% of U.S. psychologists work in this field. Psychologists are also active in this field of the 'Young Friends' organization in Sri Lanka.
Developmental, Social and Personality Psychology
These subjects operate in a very similar field and develop special ise knowledge in each subject area.
Developmental psychologists pay close attention to the factors that shape the behavior of human development from birth to adulthood. They conduct research on child development in specialized fields. They study various aspects of development, such as infancy, childhood, adolescence, morality, developmental standards, and developmental patterns in various fields, such as language, intelligence, and morality.
Because people live in populated social contexts, a significant portion of their development is influenced by adults, peers, friends, and neighbors. Social psychologists pay special attention to this field. In recent years, social psychologists have become increasingly interested in research on yin product marketing and public opinion. Large companies hire social psychologists to examine public opinion, desires, and tastes when preparing feasibility reports on their marketing and product activities.
The field of specialized expertise in personality psychology focuses on personality development, personality classification, selecting individuals with appropriate personalities for the respective professions, and developing personality-appropriate personalities.
It also covers the fields of research, physiology and comparative psychology, industrial and engineering psychology.
In addition to the psychology discussed above, research is currently underway in areas such as forensic psychology, computer psychology, and hyperpsychology. The horizons of psychology are expanding, especially with the opening of a specialized department of advanced psychology under Professor Ian Stevenson of the University of Virginia.