What is a (COVID tongues) and what does it look like?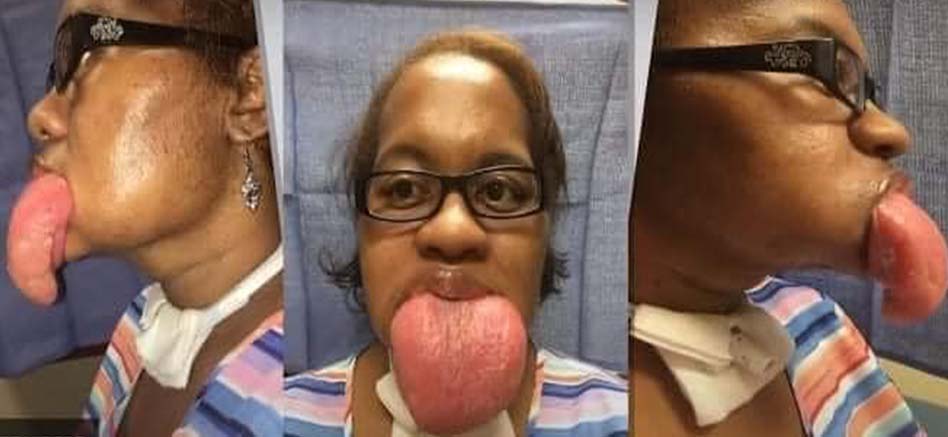 What is a (COVID tongues) and what does it look like?
Another dangerous disease affecting Kovid patients from America
The latest case of corona virus has been reported in Houston, USA.
To the astonishment of even the doctors, this tongue enlargement disease is called "Kovid tongue".
Doctors call macroglossia the cause of enlarged tongue, making it difficult for patients to speak, eat or even sleep, and doctors may not be able to contact the airway.
Researchers are still struggling to gather enough evidence before reaching conclusions about the severity of the disease.
Researchers are working on a genetic test for patients infected with the virus, and if they can find something in common, it could lead to a solution.
Doctors suspect that the spread of the disease is due to the weakening of the human immune system associated with the corona virus.
Nine cases of Covid Diva have been reported in the United States so far. All of these people are told to get infected with the corona and then get rid of it.