This is what business people need to do at the moment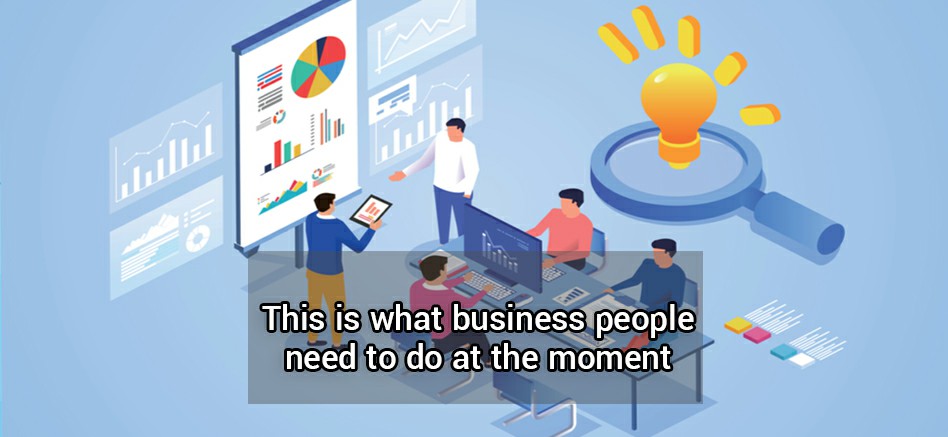 This is what business people need to do at the moment
We know this can be a difficult time for those doing your business. With the spread of Kovid-19, the supply chain has collapsed not only in Sri Lanka but throughout the world. This strategy will be more difficult for businessmen in the future. However, if you and your business can adapt to this change, your survival will be stable. If so, you should be ready to make a difference this time. Here are the areas most vulnerable to the Covid-19 outbreak:
Tourism – Sri Lanka's tourism industry depends largely on foreign tourists
Aviation and Shipping – Sri Lanka's import / export process has been halted due to the disruption of this industry.
Vehicle Sales and Related Services – Especially these days, sales in these areas are likely to fall short as people are only concerned with their basic needs.
Construction and Land Sales – The construction sector is also expected to experience a short period of decline. Also, sectors such as land re-sale may fall short
Manufacturing Sector – The manufacturing sector, for example, the apparel industry is in serious trouble. The reason is that many garment manufacturers have already sent their finished products to market, but many of them fail to sell during the year. This makes it even harder for their employees to pay
Education sector – Often academic activities of universities and universities have come to a standstill. This has traditionally hindered the education system of teachers and students.
So we need to think of these breakdowns as a means of escape. So there are a few areas where this opportunity has come up.
What are these areas
Agriculture
The world may face a severe food crisis in the future. The only reason is the supply chain. So if we could all get into agriculture, it would be worth it if we were to go to the self-sufficient economy we had in Sri Lanka. If everyone did their own home gardening, they could sell the surplus and earn an income. Therefore, it is very advantageous to engage in agriculture at this time.
 E-Commerce
The e-commerce site you are seeing already has a lot of demand. So the only way you can do this is to make your trade online. If you already have a website for your business, and you have invented an online shopping system, you could have used this time. So the more you deal with it online, the more advantageous it is.
 ICT – Information & communication technology
In the simplest language we understand, Online Business is better for the future
The demand is coming. So if you are starting an online business then a good Demand is coming up. Under this you can access BPO as well as websites that can make money through the internet (service providers) and Youtube, Adsence and Admob.
Personal & Health care
With the expansion of Covid-19, you will see an increase in personal and health care. There is a great demand for such products as mouthwash, sanitary oils, laundry detergents and gloves. So if you can provide services related to these sectors you can get a big market in the short term.
 Food Processing & Retail
The distribution of food is already a serious problem. In particular, we have seen that there is more demand for dried jackfruit as well as for cold foods. So if you can get involved in this kind of industry, you can make more sales.
Medicines and Health Support Services
Due to the prevailing situation these days, there is a great demand for pharmaceutical and health care services. So you can be very successful if you work in this field.
What I want to talk more about in this article is that although there are some disadvantages to our business, we have opportunities. So if you take advantage of those opportunities, you too can succeed. The more you are interested in ICT and e-commerce, the better. Especially when we are in 3G and 4G, when we have 5G, online business is coming to number 1. So if you plan ahead for the rest of your life, you can be very successful in changing the way your business has been.