What is the most talked about TPM with the introduction of Windows 11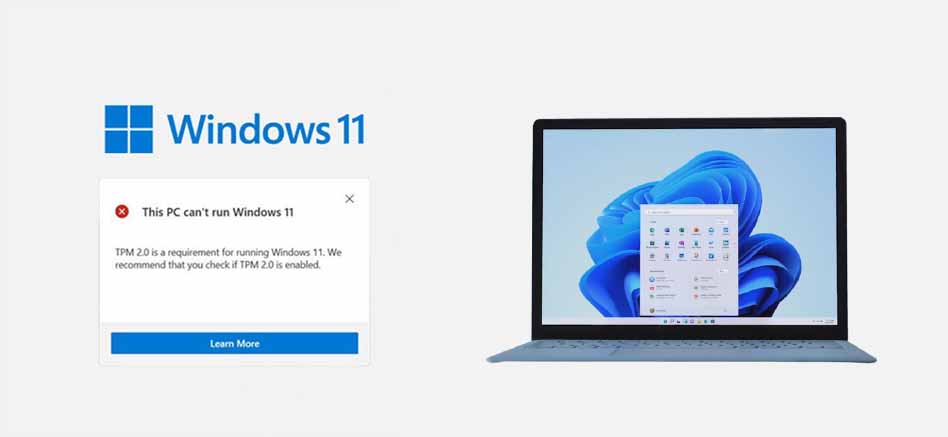 What is the most talked about TPM with the introduction of Windows 11
Microsoft has said that TPM hardware is required to install Windows 11. What this TPM is and why it is needed has been a problem for many in recent times. This article is intended to address those issues.
What is TPM?
Simply put, TPM is a small chip mounted on a computer motherboard.
When a computer with an encrypted hard drive tries to activate it by pressing the power button, the chip scans the computer and gives the computer a unique code. This code is called the cryptographic key.
If all goes well, the hard drive encryption will be locked and the computer will start working. However, if someone steals your computer and makes some changes to your hard drive, the computer will not work normally.
In addition to this function, e-mail server software such as Thunderbird and Outlook also use the TPM chip to handle encrypted emails. The TPM chip supports web browsers such as Google Chrome, Firefox, and SSL certificates used for websites. In addition to computers, these chips are also found in devices such as printers.
In addition to these hardware TPM chips, there are two other TPM computing devices.
One type is embedded in the CPU. Maybe it's part of the hardware, maybe it's part of the firmware. This method provides the same security as the hardware chip type TPM we discussed earlier.
The other method is virtual TPM. This TPM is fully software and security is minimal.
Thanks to Windows 11, people are scalping TPM2.0 modules as well now.

$24.90 ➡ $99.90 in just 12 hours pic.twitter.com/9TTHC2c47w

— Shen Ye (@shen) June 25, 2021
Connection between Windows and TPM
Windows 10 as well as Windows 7 support this TPM. This TPM is used for face recognition (Hello Face Locking Technology) called Windows Hello used in Windows operating systems.
This method is faster and easier than the old methods used to secure computers. TPM technology has been used in post-2016 editions of Windows, making it a mandatory component of Microsoft's new operating system, Windows 11.
The Windows 11 compatibility tool available these days will check if this TPM service is active when you check if you can install Windows 11 on your computer and if it does not work, you will be informed that Windows 11 cannot be installed.
There are two versions of these TPM services and the older version is TPM 1.2. The new version is TPM 2.0. Allows Microsoft to install both versions of Windows 11, but warns against using older versions.
However, TPM 2.0 is the minimum requirement for Windows 11, and the average market price of a TPM 2.0 chip has risen from $ 24.90 to $ 99.90.
How to check if your computer has TPM 2.0?
Most computers released after 2016 include TPM 2.0. However, this way you can check if your computer has this feature.
Open the Run dialog box by pressing the Windows icon and the letter R at the same time. Type tpm.msc and press Enter.
An image type window will open, indicating that your computer's TPM service is active. But if you see an error message, the TPM service on your computer will not work.