COVID virus genre Lambda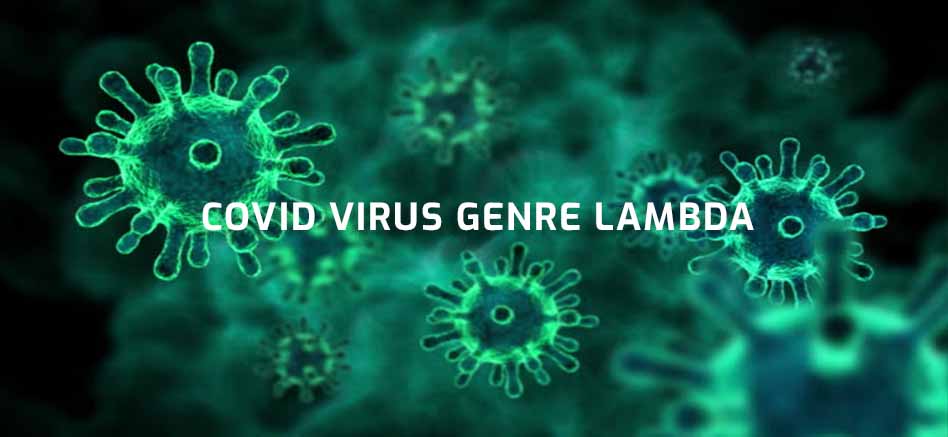 COVID virus genre Lambda
The World Health Organization classified the COVID virus genre Lambda as ′′ more evaluated ′′ (variant of interest), and there has been discussion around the world. The genre, which is officially reportedly first found in Peru, a South American country, is now identified by about 30 countries, including the UK. Even though we Sri Lankans have experience with Alpha and Delta, two distorted virus varieties that cause COVID-19, the Lamda genre has not yet been reported in Sri Lanka. However, it's been late that we're putting this post to share with you the accurate scientific facts about the existential situation, so that it can be easily identified on fake news and myths that can be spread.
Conversations about the genre first reported in August of 2020 years have been new after the country's health authorities suspect the Lamda genre could be the main cause of the over COVID deaths reported in Peru. However, the thing we should emphasize here is that in interpretation of this data and percentage only with a good knowledge of the facilities in that country to identify diseases, the percentage of tests to identify diseases, and the endurance capabilities in that health system, the relevant conditions other How it affects countries and the world should be predicted.
The Alpha and Delta genres that are currently spreading in our country belonging to the Lamda category, which has filed viral variants with more intensity than the category that is currently filed, the ′′ variant of concern ′′ (variant of concern).
The Lamda genre has not yet been identified as a genre that needs more attention and has only been named as a genre that needs further study.
Once again since August last year, full data has not yet been received to predict the overall impact of the Lamda species that caused clusters of patients in some countries and areas and related research is underway. Even when it is decided that we should study further according to the current information, it is a fact that we should be happy to have a conversation like this in Sri Lanka about the virus genre. As such, understanding the factors affecting one's health and interested in finding remedies is a sign of personal empowerment.
The correct use of face masks, personal distancing and frequent hand cleaning that we have used to beware of the new COVID virus varieties so far protects us from this Lamda varieties. While research is still underway into whether various vaccines have a change in their ability to protect us from this new genre, current information can understand that vaccination can be more relied on.
Finally, the genre is currently only named ′′ a genre to be further studied ′′ by the World Health Organization, but with new knowledge added in the future, what if it is identified as ′′ a genre to pay heavily attention We're always ready to keep you updated with the latest scientific news about it.