Risk of dengue outbreak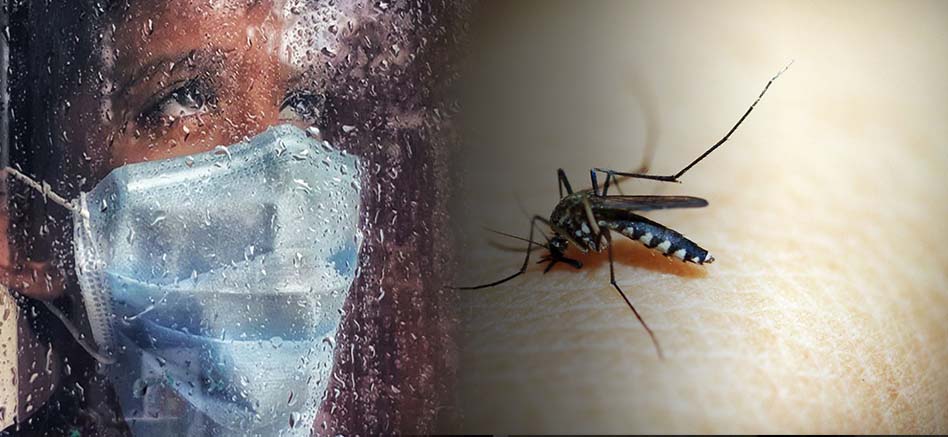 Risk of dengue outbreak
Should we be afraid of Kovid 19 only?
There is no need for commentary on the dangers of Kovid 19 disease. The loss of lives due to the disease, not only to our health sector, economy, but also to the lifestyle we are accustomed to can not be estimated as challenges here!
But we unknowingly have another enemy ready to come to battle us with weapons ..
Dengue!
Hearing the name, the bitter experience of the 2017 dengue epidemic, a disease that causes great fear in our hearts, still haunts our memory
1. So has dengue increased again?
Yes, although the number is lower compared to the previous years 2018 and 2019, with the onset of the rainy season, dengue cases have started to be reported again. By the middle of May 545 dengue patients were reported throughout the country, the number of patients in the year is 1811 …!
2. In which provinces has dengue increased?
The highest number of patients are reported from Colombo, Kalutara, Gampaha and Ratnapura districts which receive the most southwest monsoon rains. The risk of dengue has also increased in areas within the Colombo municipal limits. Overall, the dengue menace is spreading to every nook and corner of Sri Lanka
3. Which age group is most at risk for dengue?
There is no age limit, everyone is at high risk, but this risk is higher among young and middle-aged people going to work. These people are relatively more susceptible to exposure to the Aedes mosquito, which spreads dengue. However, it is not uncommon to be bitten by a dengue mosquito in your own home
4. How do we know if we have dengue?
A timely issue. Because COVID-19 is a dengue virus, the symptoms are very similar in the early stages of the disease
If you have a fever that lasts for two to seven days, muscle aches, severe joint pain, eye pain, or vomiting, it could be dengue.
5. What should we do if we have these symptoms?
If the fever does not go away in two days, be sure to consult your family doctor as soon as possible or go to the nearest hospital. It is very important to detect dengue early and prevent serious illnesses such as dengue shock.
6. Is there anything we can do to prevent the spread of dengue?
Yes, this is not a battle that the government or the health sector can win alone. The active contribution of all of us as responsible citizens is very important!
Due to traffic restrictions, we now have more time to spend at home, and we have plenty of time to carefully monitor dengue breeding grounds and address them.
Pay special attention to water collection points at home that allow dengue mosquitoes to breed
Do not forget to clean rainwater-soaked, home-furnished pools at least twice a week.
Destroy coconut shells, trash cans, or water tanks until disposed of properly.
Regularly remove water that accumulates in the home refrigerator and in trays in decorative vases.
Even if you can't go down with active movement restrictions, remove exposed mosquito repellents when exposed to the yard or while spending time indoors. If you go out between 6-9 in the morning and 3 to 7 in the evening when the dengue mosquito bites, don't forget to wear clothes to cover your body.
As you all know we have a very challenging time. If another dengue epidemic were to hit Kovid, our already exhausted health system would not be able to cope.
So fulfill your civic responsibility!
Take care of the cleanliness of your surroundings!
Become an active participant in the National Dengue Eradication Campaign!
Let's Defeat Dengue, Save Lives!