What are the new features in the upcoming version of Windows 11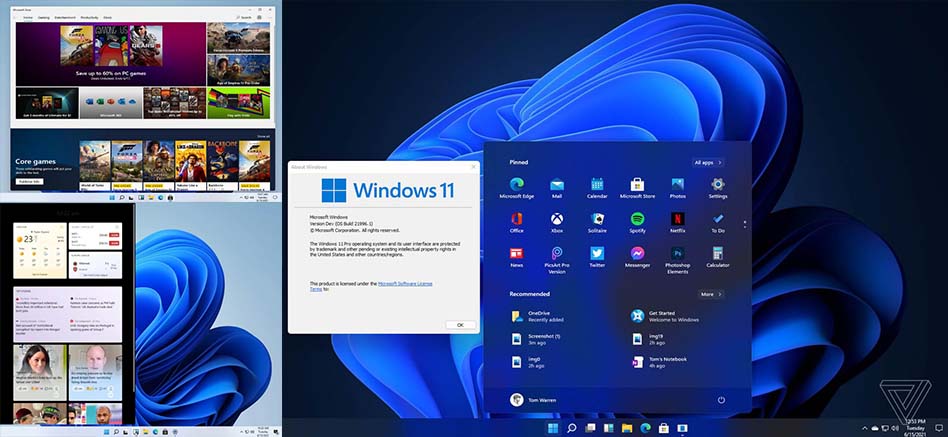 What are the new features in the upcoming version of Windows 11
The world-famous Microsoft operating system Windows has not released a new name for a long time. Instead, it provided updates and enhancements to the latest Windows 10 operating system. But Microsoft has recently turned its attention to a new operating system.
Really different Windows 11
Microsoft has decided to launch a new operating system using the "Sun Sand" user experience test with a large number of changes. It completely changes the face identity and launches the latest operating system, giving a new look to features such as the Start menu and taskbar.
Features of the first version of Windows 10X, released in 2019, have also been added to Windows 11. The new operating system will be able to compete with competitors in the design of personal computers.
Microsoft CEOs Satya Nadella and CPO Panos Panay are set to release a teaser trailer for the next operating system on June 24, entitled "The Next Generation of Windows". With all this information leaking over the internet, there have been hints of a new version.
What's new for Windows 11?
As you can see in the current version, the Start menu and taskbar have been redesigned and redesigned. The Windows 11 operating system is designed to quickly close and restart software that can be pasted without live tiles and recent files. You can add the Start menu to the left as you wish. We can also see the obvious differences in the icons in File Explorer. Also, the latest features for dual screen devices have been added.
The new operating system features new windows through rounded corners with dark mode features. A change in the applications that come with the operating system can also be expected. Version 21 H1 of Windows 10 and the newly added widget feature will be added to Windows 11 with a new icon.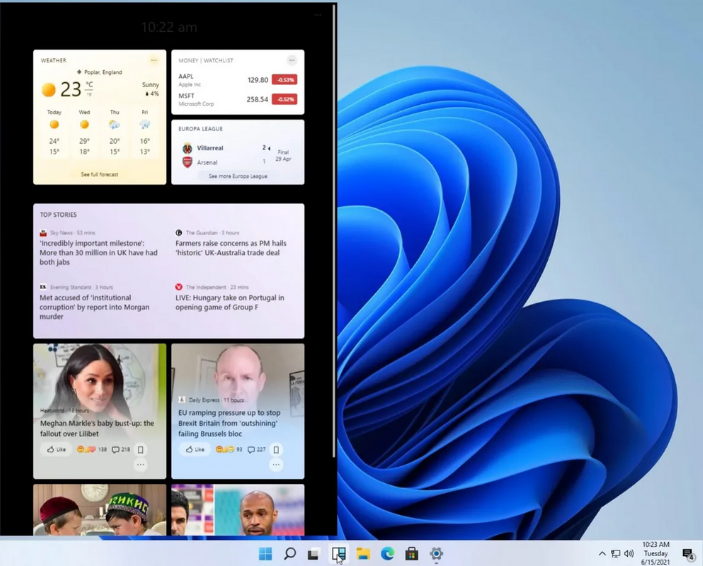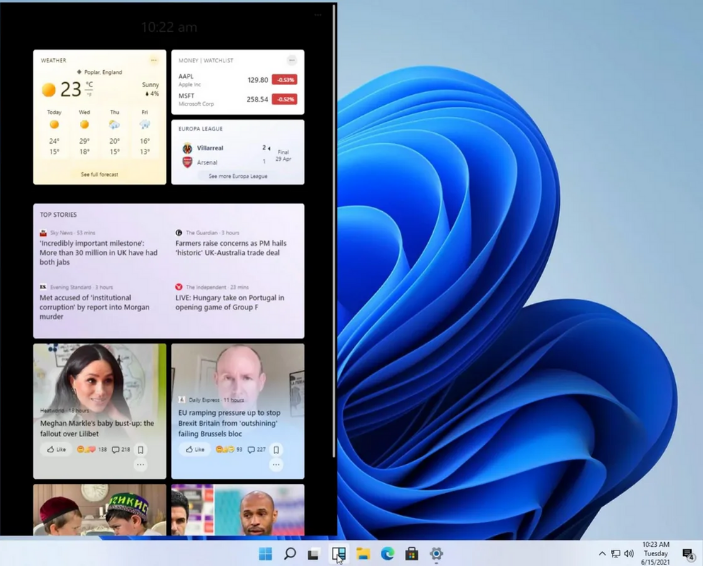 Several new devices will be added to the max button as Snap controls. It makes Windows and menus more attractive and easy to customize.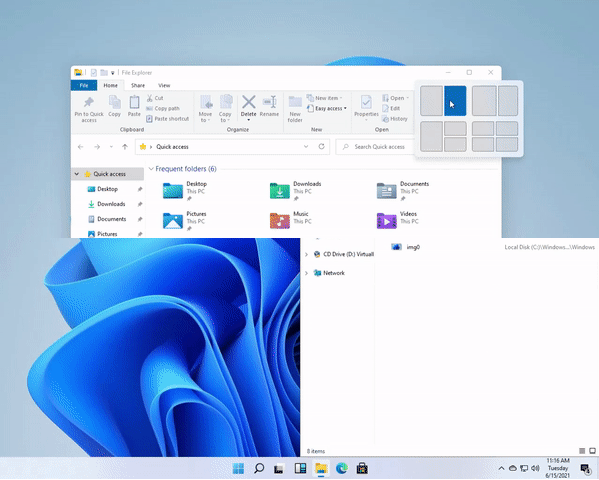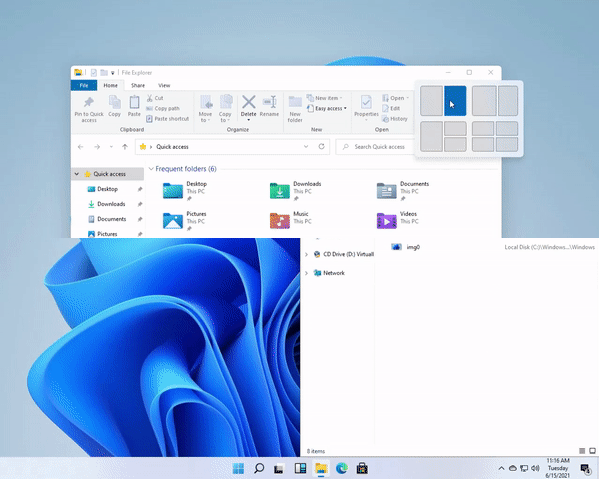 The Xbox app gets a lot of updates with box game pass games, Xbox Network social sections and quick links to the Xbox Store.
Unfortunately, there are no major updates to the Microsoft Store yet.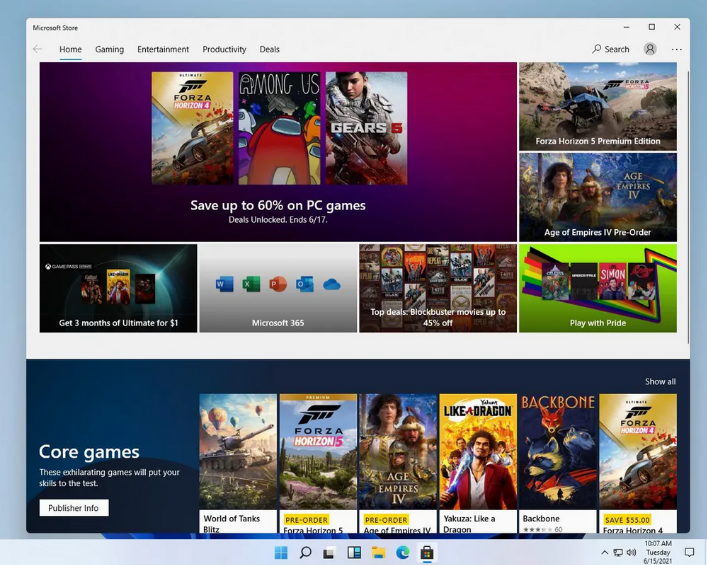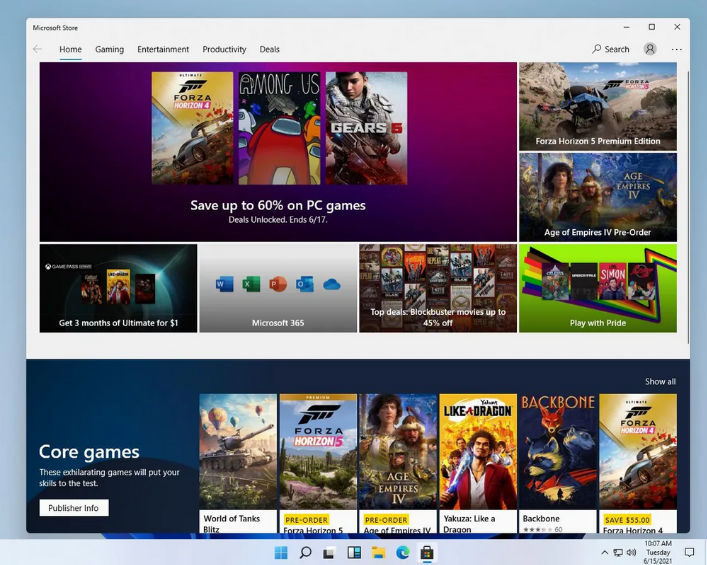 We are pleased to announce the release of the best wallpaper series for Windows with Windows 11.
How to download Windows 11?
To date, Microsoft has not officially or officially released the Windows 11 operating system. But you can get different operating system related parts and versions online. They cannot be trusted correctly and may have been created in conjunction with malware. We also recommend downloading after the official release of Microsoft.
Exactly when will Windows 11 be released?
A teaser version of Windows 11 (a pre-release version of Windows 11) will be released on June 24 via an online event. But it is mostly released for Windows insiders. Then we also have the opportunity to get it. Windows 11 will be officially released to the public in October 2021.
Need to buy a new Windows 11?
Windows 10 updates as well as previous customers can download as a Windows 11 update. Also, after the release, the computers you buy will get Windows 11 as usual with a pre-installed digital license. Those who want it can buy it externally.