Starship is the world's most powerful launching vehicle built by Elon Musk to take people to the moon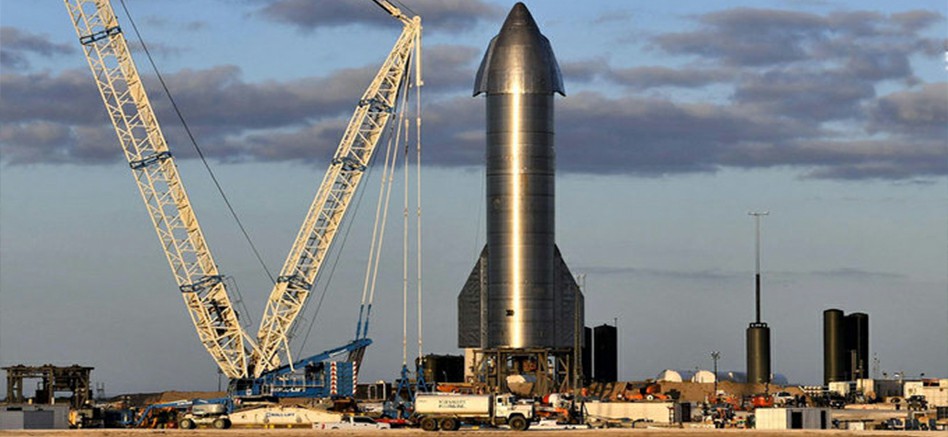 Starship is the world's most powerful launching vehicle built by Elon Musk to take people to the moon
Starship is the world's most powerful launching vehicle built by Elon Musk to take people to the moon
Starship is a project launched by SpaceX to transport humans to the Moon and Mars.
SpaceX continues to test Starship, a combination of both the Starship spacecraft and the Super Heavy rocket, against a backdrop of global turmoil from the Covid-19.
When the Starship is completed, it will be the most powerful "launch vehicle" in the world. Starship can carry up to 100 metric tons. That is 100,000 kilograms.
Although the date of the final Starship is a few years away, SpaceX, which is already getting ready, will start testing in 2012, but the first test flight will take place on April 5, 2019 with the Starhopper.
Its latest story is the SN8 test. This will go down in SpaceX history as the first Starship test flight to cover 12.5 km.
Starship SN8 will be launched on December 10, 2020, Sri Lanka time. At 4.15pm we started our journey with a SpaceX launch pad in Boca Chica, Texas.
Three Raptor engines, used as liquid methane fuel and as liquid oxygen oxidizer, carried the SN8 to a height of 50 meters (160 feet). This Raptor engine is about 6 times as powerful as a Boeing 747 plane engine.
During the 12.5 km ascent, the Raptor engines were tested. The three engines were turned off one by one and the engine was cut-off completely after the SN8 reached its maximum height. Many people thought that the shutdown of the engine was due to a malfunction in the engine as the flight plan had not been issued.
The next special thing was the engine cut-off with the earth falling freely under gravity. Called by names like Skydiving / Belly Flop, it was a wonderful thing to be able to look forward to.
SpaceX decided to create two more small tanks inside the Starship for this purpose, as the horizontal movement of the Starship back to the vertical made it difficult to use the fuel inside the main fuel tanks. They are called header tanks.
As a result, the SN8 was positioned in the right place, but exploded uncontrollably. Got where I wanted to go. This will go down in history as a 'very successful attempt'.
SpaceX founder Elon Musk announced today that the launch of SN9 is planned for next Monday. That announcement came as a surprise to the world. Because a lot of people thought that with the success of SN8, SN9 will be tested in January 2021. But no one thought it would happen so soon.